A Selection of Photographs from The Library of Congress of Inez Milholland Boissevain of New York City.
These and other images on this website are in the pubic domain and can be copied and reprinted. Additional images are reproduced in "Remembering Inez" and are available on the loc.gov website. Please credit The Library of Congress and "Remembering Inez."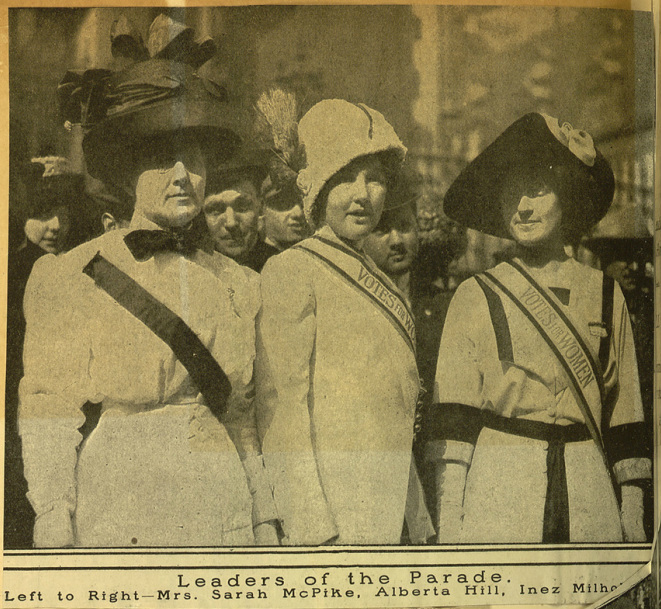 Inez Milholland, right, led the New York City woman suffrage parade with Sarah McPike and Alberta Hill on May 6, 1911.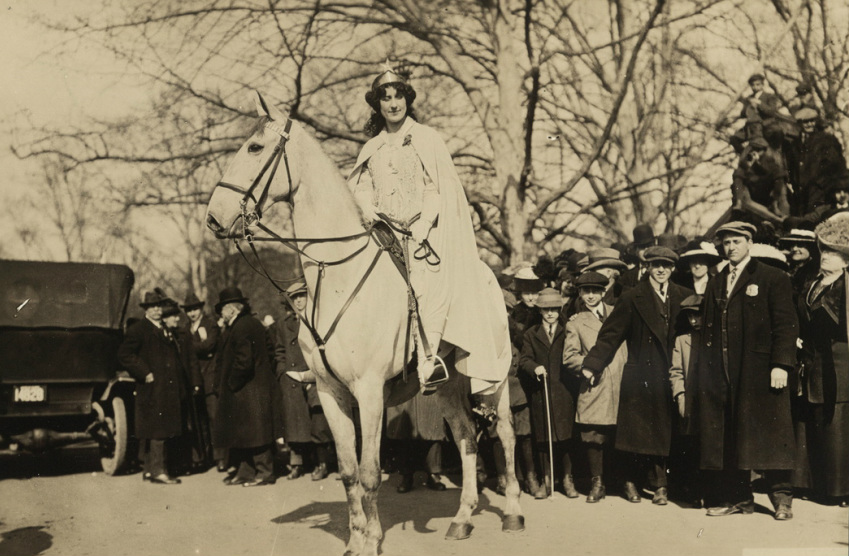 Inez Milholland in her herald's costume waiting for the start of the March 3, 1913 suffrage parade in Washington D.C.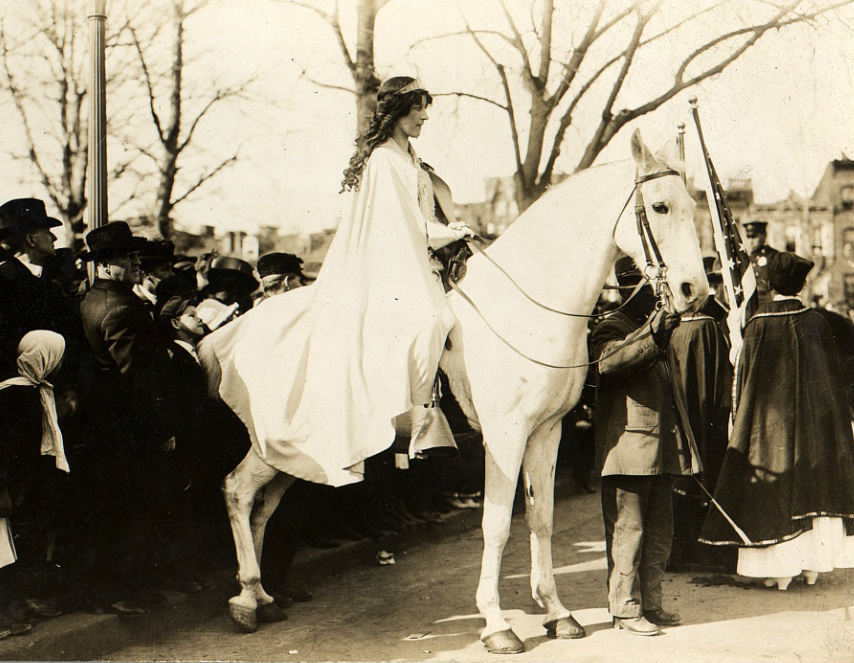 Astride a friend's horse, Inez Milholland prepares for the great 1913 suffrage parade and pageant in Washington D.C.