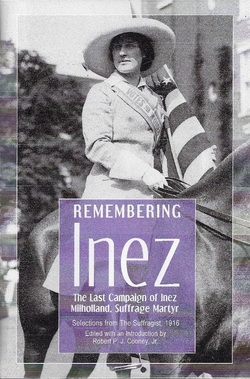 Remembering Inez: The Last Campaign of Inez Milholland, Suffrage Martyr features written selections from the pages of The Suffragist, the weekly publication of the National Woman's Party edited by Lucy Burns, and a few other sources. These articles, speeches, editorials and poems tell the story of Inez's final campaign in the west, her reception and impact, her sudden deterioration and death, and her effect on her fellow suffragists.

There are news accounts, remembrances by Vivian Pierce and Beulah Amidon, Inez's "Appeal to the Women Voters of the West," Resolutions to Congress and the President, and the moving eulogy delivered by Maud Younger at Inez's Memorial Service, held in Statuary Hall in the U.S. Capitol on Christmas Day, 1916.

In addition, Remembering Inez includes over two dozen photographs from the Library of Congress that show Inez and her fellow suffragists during this time. Some picture her campaigning and leading the suffrage parades in both Washington D.C. and New York City in 1913; others highlight eastern suffrage activities and the western campaign of 1916. Together, the words and pictures create an unusually personal portrait of this vibrant young suffrage leader that reveals her personality, dedication, and influence during the years before her untimely death.

Remembering Inez is edited and contains an introductory essay by Robert P. J. Cooney, Jr., author of "Winning the Vote: The Triumph of the American Woman Suffrage Movement" (American Graphic Press, 2005). Since 1993 he has been Director of the Woman Suffrage Media Project.

---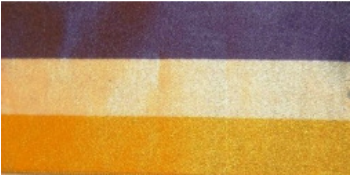 ___________

Inez Milholland was a member of the National Woman's Party, led by Alice Paul and headquartered in Washington D.C. What became the signature colors of the later suffrage movement graced the banners of the NWP. According to its official publication, The Suffragist, purple represented loyalty, constancy to purpose, and unswerving steadfastness to the cause; white symbolized purity and the quality of purpose; and gold was the color of light and life, "as the torch that guides our purpose."


---